Affirmations & Explanations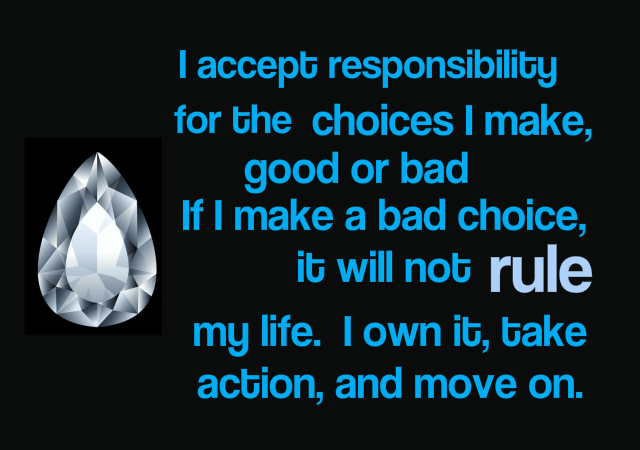 There's going to be times when you just blow it.  It's those times when you thought it was the right decision but afterward realize just how wrong it was.
I Refuse This Type Of Rule
Don't let mistakes ruin your life.  Mistakes do not have to rule your life. You can own it, take action (ask God's and others forgiveness) and move on. Repeat this affirmation over and over to yourself until you embrace it as a standard for your life.
We have ALL made mistakes.  We don't deserve freedom over past mistakes.  But because of Jesus and His sacrifice for us, we GET TO live in freedom of our past mistakes. Oh, the sweet reality of the Cross of Jesus and all He accomplished FOR US through His suffering! Just think about it! Do you know of anyone who would go through what He did for you or me or anyone else, for that matter?  I believe a little shouting and rejoicing is appropriate about now!  Thank you, Jesus!