Affirmations & Explanations.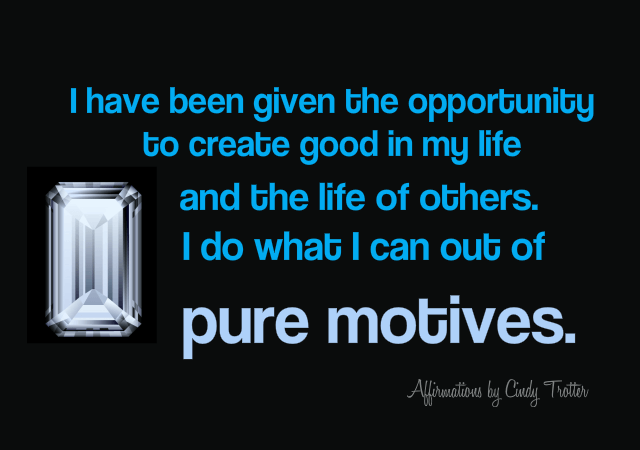 STOP beating yourself up with these damaging words: "I don't do enough." "My contribution isn't as good as hers." "What I offered wasn't good enough for them." And so forth…..
My Pure Motives Assessment
Why is the first thing out of our thought life condemning as we compare ourselves to others.  STOP!!!
Just the FACT that you wanted to help someone shows your pure motives in the situation. It's time to learn how to catch those negative, damaging thoughts and turn them around into good thoughts. Yeah, and even say those good thoughts out loud over yourself.
Not feeling safe in your existence can stem all the way back to how a you speak to yourself – in your own minds.  Yes, probably a parent or adult at some time or other said something cruel that stunted you into thinking that was "truth"; but it's time to re-evaluate the who, what, when and where that took place. It's time to stop crushing the frail flower petals in your hand and start assessing your pure motives in a stance of power and strength.
You do not have to live a defeated life.  You can live fearless and empowered.  We'll find out more together during the podcasts!  Have you signed up already? You can below.