Affirmation & Explanation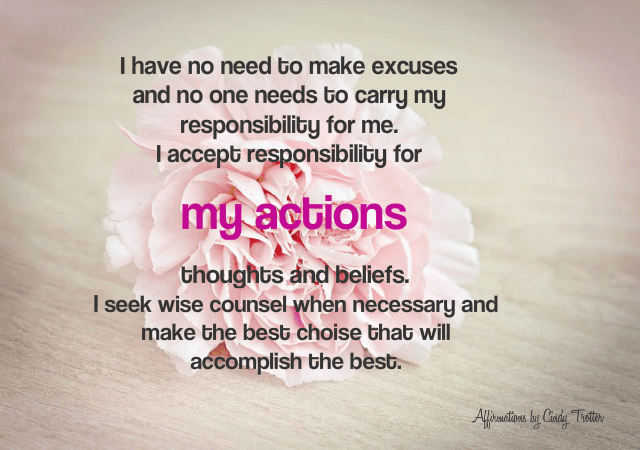 The day you realize there are no more excuses is the day your actions change.  You can be free, vibrant, energized and responsible for life – all at the same time.  The hardest part of it all is changing your thoughts and beliefs first.
My Actions, Thoughts & Beliefs
Everyone needs help from time to time.  Everyone makes decisions daily.  When you take responsibility for your choices, your protection, your life – then life is sweeter.
Use this affirmation to change your actions, thoughts & beliefs.

We will continue to talk about these things during our upcoming podcasts.  Have you signed up?  You can right now below.