An Affirmation & Explanation.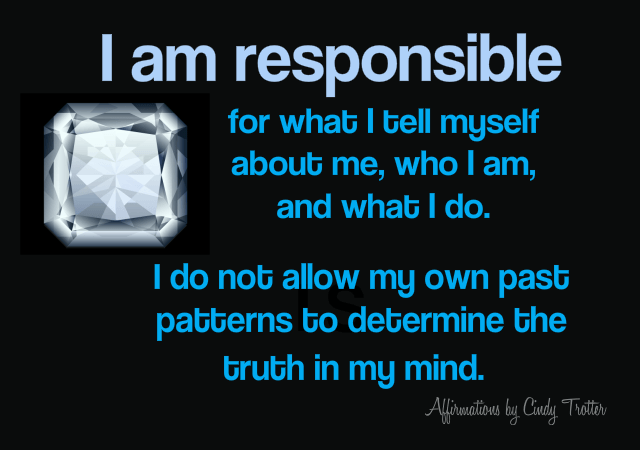 No one can control what goes on in your mind unless you give them that authority.  The minute you say "no more", then it's over for them and it's a new beginning for you.
Reminding yourself of this fact, "I am responsible", is one empowering nugget every man, woman, boy and girl should know and embrace.
I Am Responsible
When you take responsibility for what goes on in your own mind, what you think and what governs your actions, you can turn your life into an adventure that is only enhanced by one other element.
If you want to find out what element this is – you've got to  sign up for our podcasts below. You will never be the same again.  You will love you life and the adventure it brings.
You can be responsible and joyful in your life – and yes – simultaneously.