Affirmation & Explanation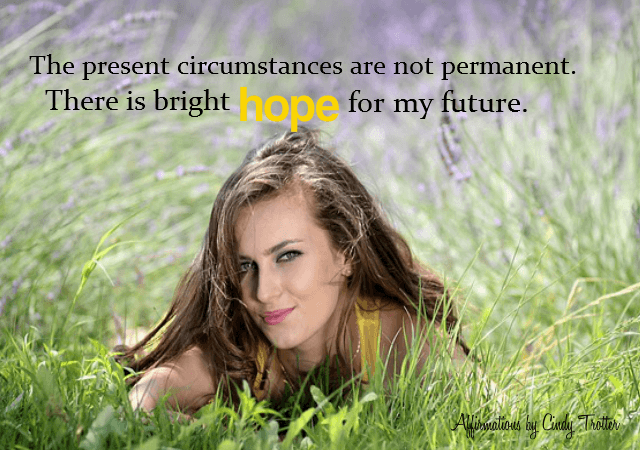 Sometimes it's not easy, especially during tragic seasons, but you can live empowered to choose your affirmations carefully.
Bright Hope For My Future
This affirmation declares a bright hope for your future.  If you choose to use this affirmation, then tragedy can be walked out more gracefully.
So if one affirmation can help during a tragedy, how much more will the same affirmation help during challenging days or with a challenging relationship?
You get the picture.