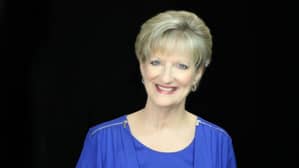 Rebecca Alderman

Introduction: Rebecca Alderman Resume for Teaching Music. It is Rebecca's desire in teaching music to connect with individuals online who are of reading age up to elderly and are computer literate to allow the learning of music to enhance their lives for good, to expand their learning and retention capacity and to have fun amidst an adverse world.
For songwriting, it takes:
an individual who knows what they like and can make a decision.
one who can talk, walk, clap, pat the foot.
someone who listens to music several times per day or week
a person who is touched by the message (lyrics) of songs they've heard
For piano, a student needs:
88 weighted keyboard, either electric or acoustic
a will to develop their hand/eye coordination or exercise their fingers
the strong desire to play with a backing track their very first lesson
For voice, or singing, a class needs:
that fun attitude to make different sounds their first lesson
a dream and strong imagining to sing beautifully to any audience size
to be okay with making lots of mistakes knowing they will learn and grow exponentially 
OBJECTIVE
The objective is to support the mission and vision of Music Programs for voice, piano, and songwriting students available in-person and online.
For more information search for Rebecca Alderman, Music Teacher at ZipRecruiter: https://www.ziprecruiter.com/profile
ATTRIBUTES
Exhorter

Flexible

Teachable

Reliable

Organized & Orderly

Relational

Problem Solver

Confidential

Compassionate
CERTIFICATION
Stress Relief Coach

Summer 2022, New York Vocal Coaching, Justin Stoney, Voice Teacher Certification Program
SUMMARY OF QUALIFICATIONS
45 + years' experience as self-start learner, trained musician, keyboardist, vocalist, speaker/ teacher/trainer, website builder, and in recent years, video talent producer

Enjoys the art of video production and helping clients/students fulfill dreams

At the present time, Rebecca is teaching up to 20 private students in-home and online voice and piano.

Currently teaching Pre-K, Kindergarten through 6th grade music classes at local private Christian school. She just completed casting and directing an all-school musical by KidsWorks entitled "VoiceMessage" with full backdrop, staging, drama team, soloists, ensembles and two choirs.
VIDEO & WEBSITE PRODUCTION SKILLS
Developed Content Scripts & Staging

Worked with talent for natural presentation while filming, Speech Coaching, etc.

Composed Original Music Jingles for video entry/exits

Presonus Studio One & Audacity recording & sound editing software

Filmora video editing software

Website Design & Maintenance – WordPress Platform, and Rumble.com for Video storage

Check out these Website Design Examples: MomsAndGuns.com & RebeccaAlderman.com & SystemstoStyle.com (In Progress)
EXPERIENCE
Owner/Founder Jubilee Music & Publishing

Curriculum Writer/Trainer – Jubilee Worship School and Momsandguns.com Firearm Defense Training for Women

Mission Team Leader with Contacts in India & Peru

Authored 2 books both found on Amazon.com: Heaven In My Heart, Inspiration Ignited by Rebecca Persichitte and Keeping Kids Safe by Rebecca Alderman

Call Center Representative at Joyce Meyer Ministries

Composed Songs & Recorded Albums since age 11 (https://rebeccaalderman.com/about )
OFFICE SKILLS
MS Office 365 including WORD, EXCEL, POWERPOINT, PUBLISHER

Proficient with Zoom

Good Written/Verbal Communication – Type 70 wpm