I sang and played keys for small groups on the rooftops of homes in India to 5000 seat auditorium churches in the states. I've been to Canada, Russia, England, Ireland, Germany, Chile, and Peru. I love connecting with audiences knowing they've just embraced the encouraging word or new revelation in their hearts through Jesus' Love revealed in the music.
It was over 100-degree temperatures in India and I was sweating. I started to sing acapella "The Lord's Prayer" in crisp clear soprano when suddenly a cool breeze swept through the amphitheater and continued until I stopped singing. But this wasn't the first time this happened.
The limousine was coming to pick up the family for the celebration service of young Jalon Micah. I focused on the Lord sitting at the baby grand to worship and praise Him because I knew in my heart it's the only way I'll get through this day -and the next. My husband, John, was standing by the front door and suddenly a great wind pushed open the door rushing through the home – like a refreshing. John said, "No one touched that door." A great peace fell on us all.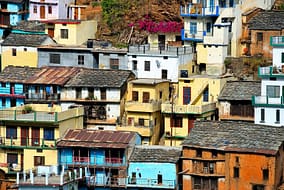 God has been there for me every time I've needed Him. Music is His gift to me. Sometimes I recognize when He manifests His Presence but mostly, in faith, I know He's there touching the people in just the right moment for them. That is the most fulfilling!
I'm currently based out of Oklahoma but I began recording my first music 45 RPM at age 11 in Beaumont, Texas. Soon I was invited to sing all over the Texas region and into surrounding states. From there, I recorded three albums: one at age 12, a teenager, and a young adult. Posted as the little girl who plays and sings, I traveled on weekends singing in churches.
Later in adulthood, I recorded another full record album and two of my songs were published in choral form.
You can see images of what has been accomplished in music recordings and writings over the years at the bottom of this page.
"Aha" Moments that Began the Journey
I was in an accident in my home at age 3 and spent 3 months in the hospital – almost dying twice. My mother promised God to help me develop in whatever giftings He gave me if He would just let me live. Consequently, my mom traveled with me in the early years where I was booked to sing/play.
Another "aha" moment happened on a Sunday driving home from church. Daddy was playing the radio and I heard a song I liked and went straight to the piano and played it. Dad asked Mom if she'd already gotten the sheet music for me and Mom said, "Nope, she's doing that from memory."

As an "A-B" student, I purposed to finish all homework before leaving the school grounds so I could play the piano, create new songs and sing until supper time. To help my parents pay for the studio time albums, I taught improvisational piano lessons and worked as a church secretary in my teens.
Genre & Vocal Sound
My genre is Christ-Centered, not religious but relational to a Living God who loves faithfully. If that translates to Contemporary Christian or Gospel, then so be it. I prefer not to be in a box where sounds, tones, chordal patterns, and lyrics are concerned. I want to leave room for God to work. The truth is I never would've gotten this far in life without Him and I can't write or sing without His crisp anointing.
As a child through young adult, my vocal sound was all country. I desired to reach a greater vocal range because I was hearing higher tones while composing songs, so I took private voice coaching. A crisp soprano sound came forth to reach high without losing, amazingly, my contralto chest sound that is valuable for certain presentations, whether singing in a group or solo.
My Influences:
Cindy Cruse-Ratcliff was 6 years old when I met her evangelistic traveling family. She wrote so many songs so early in life but full of His glory and truth, it was truly an inspiration to me. On a couple of occasions, her dad invited me to share the stage with them prior to their concerts at churches.
Then tragedy hit and I began to shy away from public music ministry, not because it was God's will but because I misunderstood His goodness and cleansing power. I was raped at age 17 and believed no one would allow me to sing publicly again if they knew the truth so I hid it. Worshiping Jesus through music privately got me through to the truth.
Later, I wrote a love song to a wonderful man and we sang it to each other at our wedding ceremony in 1987. It was during my marriage to John Persichitte that I was healed from rape and chronicled it through the cassette album project, "Do You Want To Be Healed".  John was a single father of four and we were happy for 7 beautiful years and had two sons together. 


Our youngest, Jalon Micah, died and 20 months later, my beloved husband died.  These deaths were accidents recorded in my partial autobiography book entitled, "Heaven In My Heart, Inspiration Ignited" by Rebecca Persichitte, sold on Amazon.  Worshiping Jesus through music got me and my sons through these tragedies.
A New Season
I married my dream husband, Bill Alderman, in 2004. We're both determined that I reach more musical goals in this season.
The single release "Emotions" from the double children's album is on iTunes now with new cover art. More to come soon!

I started teaching music at a local Christian private school in August 2021 and we just completed our first "all-school" musical February, 2022, entitled "VoiceMessage". I love teaching the kids, grades Pre-K, K, 1-6th.



My newest 10 minute instrumental release is entitled Compassion's Mercy and you can listen to it here: https://soundcloud.com/rebecca-alderman/compassions-mercy
Compassion's Mercy has already been heard in France, Israel, Brazil, Russia and the Ukraine according to Apple artist data.
I've also finally released the album, "Do You Want To Be Healed?", 25 years after it was created, recorded and published in cassette format but never released to the public, except for friends and family. It has now been digitally formatted and released on iTunes with new cover art.
My former piano instrumental release is 16 minutes long and entitled, "I Am a Dwelling, a Mountain, a Gateway" that can be used for intercession or journaling. You can find it on the homepage right now for a short period. This piece depicts developing a relationship with Almighty God. You start by inviting Jesus into your heart, believing He was raised from the dead, and by doing so, become His Dwelling place.
Then, as you grow in Him, you'll be enabled to overcome things because you'll stand in His Powerful Authority and experience victory as a majestic mountain peak. Finally, the stronger your spirit becomes because of His Presence in your life, you'll be more and more like Him; so much so, you'll be a gateway for His Love to flow through you to others. It's living by faith in Him and growing accumulative by His Spirit.
Now for my next steps.
Jesus won our victory during his suffering and resurrection and I desire to write, record and publish songs that convey His love toward us.
With God's help, I'm revising a curriculum teaching "worship" (how anyone can connect with God and not just through music) that I wrote some time back and conducted live classes for adults and children overseas and here in the states. I'd like to do podcasts sharing these concepts of 'Knowing Him'.
My next steps include:
Helping others overcome through inspirational music.
Writing, recording and sharing more music.
Developing engaging podcasts and videos.
Traveling abroad and singing, playing and speaking.
Teaching music in-person and online including singing, piano and songwriting.
To God Be The Glory
For Great Things He Has Done